Help Save the Douc Langur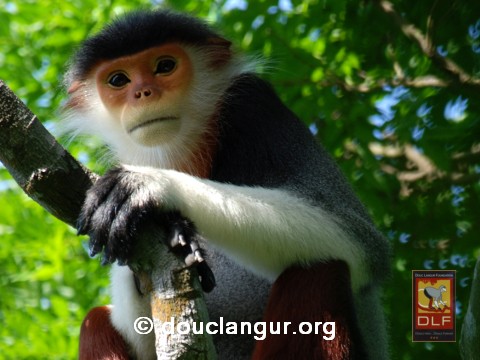 Subscribe to the Douc Langur Foundation YouTube Channel
The douc langur are one of the most beautiful and fascinating primate species in the world, but unfortunately, they are also one of the most critically endangered. Habitat loss, poaching, and the illegal wildlife trade have caused their populations to decline rapidly in recent years, and urgent action is needed to save them from extinction.
The Douc Langur Foundation is working tirelessly to protect douc langurs and their habitats. The DLF is a non-profit organization dedicated to the conservation and protection of this critically endangered species, as well as to raising awareness about the importance of biodiversity and the need to protect our planet's natural resources.
One of the ways that you can support our efforts is by subscribing to the DLF's YouTube channel. By doing so, you will have access to a wealth of information about douc langurs, their habitats, and the conservation efforts being made to protect them. You will also be able to watch videos of these beautiful primates in the wild and learn more about their behavior, diet, and social structures.
Subscribing to the Douc Langur Foundation YouTube channel is a simple but powerful way to help raise awareness about this critically endangered species and the need to protect them. By sharing their videos with your friends and family, you can help spread the word about the importance of conservation and inspire others to take action.
Together, we can make a difference and help save the douc langurs from extinction. So, please take a moment to subscribe to the Douc Langur Foundation YouTube channel today and help spread the word about the urgent need to protect these amazing primates and their habitats.